Totally purged out this LJ and am starting from scratch. Not gonna lie, it took me more than a week to figure out what I wanna do with it (let's face it, I'm not a journal type of person. My thoughts are scrambled
everywhere
) but now that I've put some thought into it, I guess I'll use this as my online sketchbook or something.
So first doodle is for
blacklicorice99
who was feeling pretty off. What better way to say it than a doodle of Alcide nomming on black licorice, eh?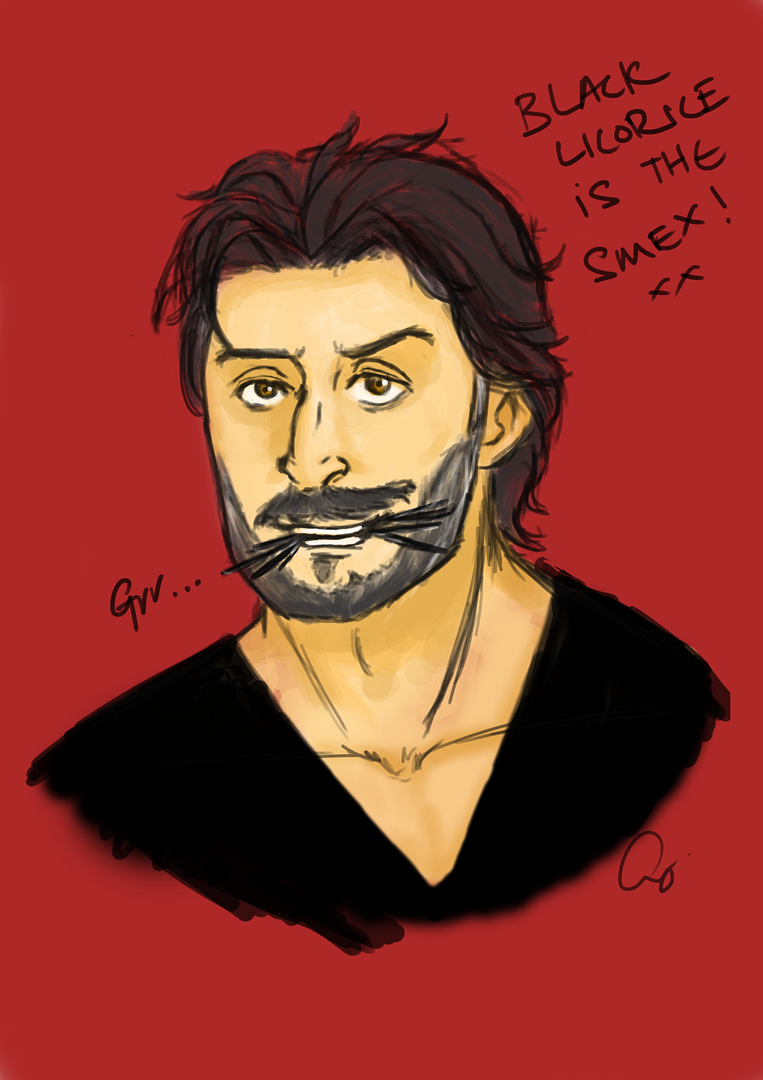 I still have no idea how to use Livejournal.